We don't need to tell you how important your website is to your brand, your customer experience, and your ability to interact with your target audience. You're running a successful brand with a great consumer experience in offering but let's be honest – your brand is in dire need of a web property.
We want to improve your conversion by 50% for mobile users which, given the current percentage of users who visit websites on mobile devices currently, should impact sales by 20% per month. Now that's what you'd call website ROI, don't you agree?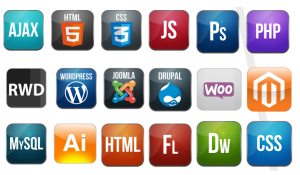 WHO will be using your website?
There is a spectrum of groups who will be using your website. A typical selection will include internal staff, your regular customers, investors, or prospective hires. We will plan to engage each one of them.
WHY are they coming?
No one is coming to your website for fun or to "surf." They're coming for a specific purpose. Our job will be to identify all of the possible reasons that your audience members might want to use your site.
WHAT are they trying to do?            
Each user who comes to your website is attempting to complete a task. What is it? We will analyze the segment and their purpose and then design your site to satisfy their needs.
Open Source Services
– PHP Development in faridabad
– Joomla Development
– WordPress Development
– Drupal Development
– Magento Development in faridabad
– Mambo Development
– OS Commerce Development
– cakePHP Development
– Mobile Applications Development
– Web Applications Development
– Web Development
Website Design:
Website Designing in Faridabad
Cheap Web Design
Web Design Packages
Custom Web Solution in Faridabad
Redesign Website
Website Maintenance Service
Professional Website Designer in Faridabad
Designing Process for a Website
Web Design Prices in Faridabad
Web Development
– Open Source Websites Development
– Ecommerce Website Services in Faridabad
– Ecommerce Website Package
– CMS Website Package
– PHP Applications Development
We are the best website development company in faridabad, can provide websites development at affordable prices.