Have you started earning online: Learn how to earn online?
WordPress one of the best CMS to create your blog.
Why WordPress?
It's FREE and can choose many layouts/themes
Great for both Small or large site
HUGE support and developer community available to help
Beginner-friendly
Responsive themes, meaning it'll work on mobiles & tablets, too
It makes more sense to use WordPress.org also known as self-hosted WordPress. Because it is free to use, you can install plugins, customize your site design, and most importantly make money from site without any restrictions
Step by Step Guide to build blog in WordPress.com
Step 1 of 6
Create your new WordPress.com site!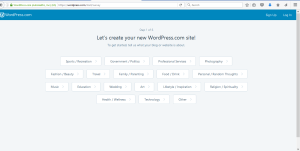 Step 2 of 6
What would you like your homepage to look like?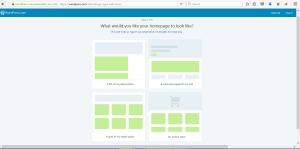 Step 3 of 6
Choose a theme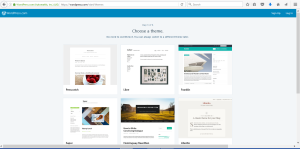 Step 4 of 6
Let's find a domain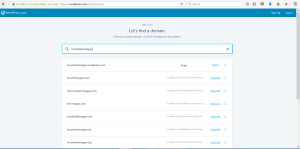 Step 5 of 6
Pick a plan that's right for you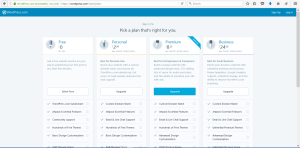 Step 6 of 6
Create your account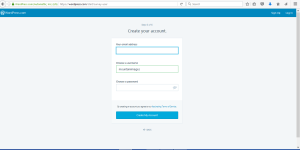 EDIT BLOG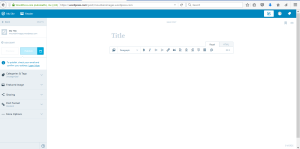 Set Up Your Blog in Five Steps
1. Your title and tagline need to be updated
You chose a URL like http://myawesomeblog.wordpress.com when you registered, but your blog's title can be anything. Get naming tips from other bloggers and tell readers about your blog before they read a single post!
2. Select Theme you love
No one spends more time on your blog than you, so make it comfy and homey.  There are hundreds of themes available, and we've got great advice on narrowing down the options.
3. Add a header or background.
Headers and backgrounds are easy ways to customize your blog — and they're free! Add a favorite photo for instant personality, or a custom background color.
4. Add a blog icon.
Blog icons show up in visitors' browser address bars instead of the WordPress.com "W." Try adding the image you use as your profile pic or header for a detail that makes a difference.
5. Add a widget.
Widgets are add-ons that give your blog more functions and content. They do everything from highlighting your archives to displaying Instagram photos to counting down to your wedding day. Start with a simple text widget and put a short description of your blog on your home page.
Once you are ready with you blog you can run different display and text ads to earn money.